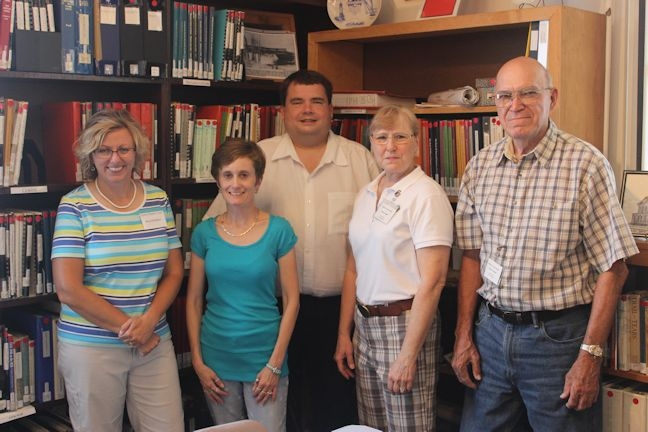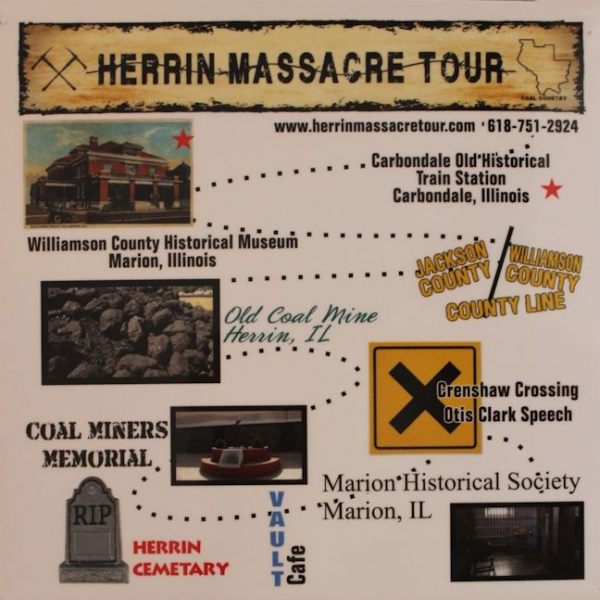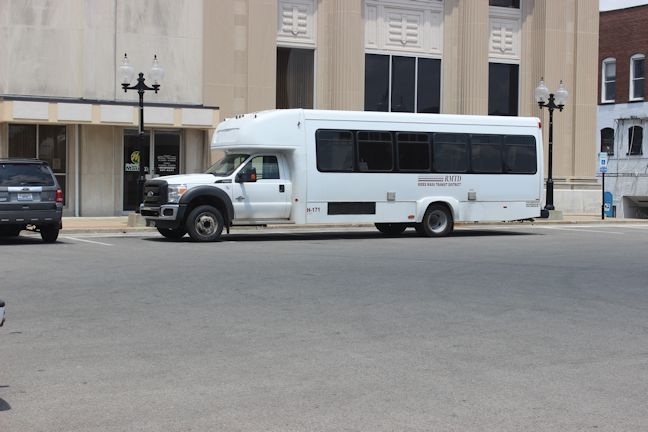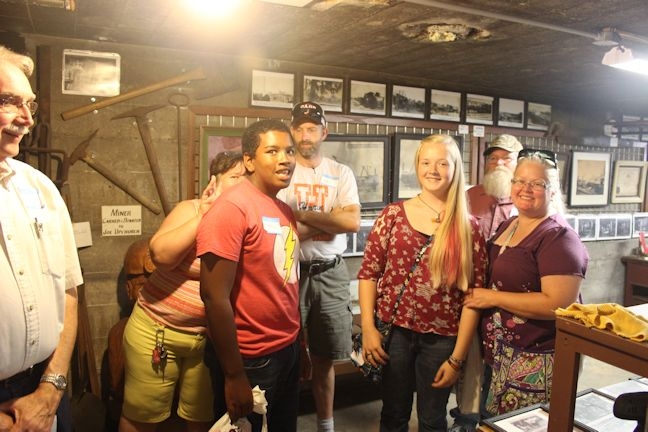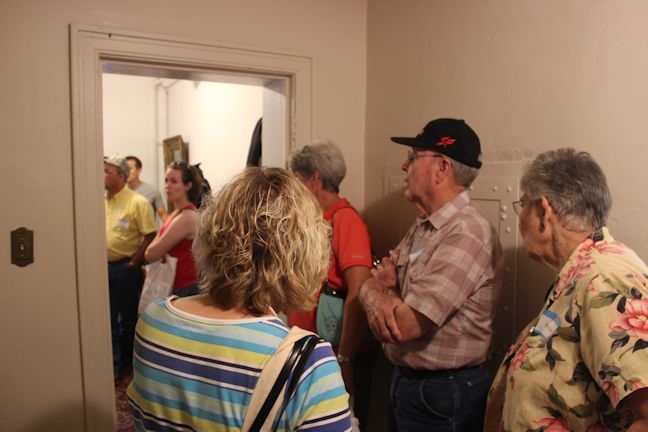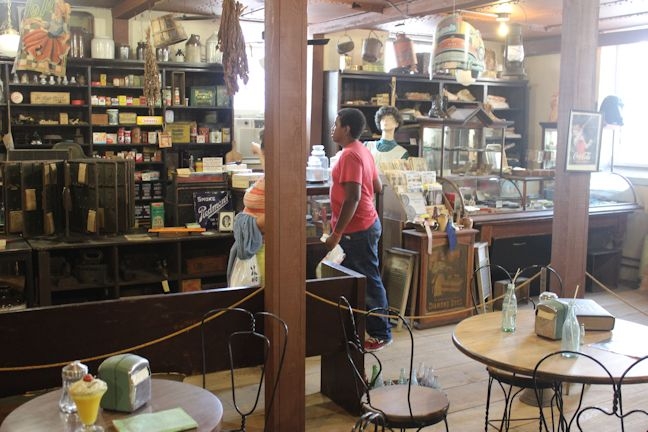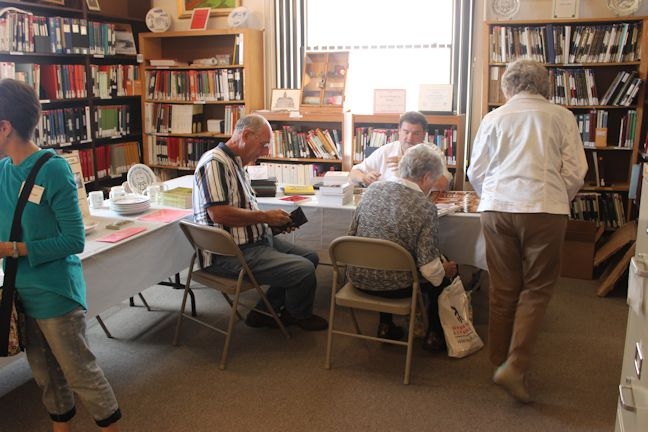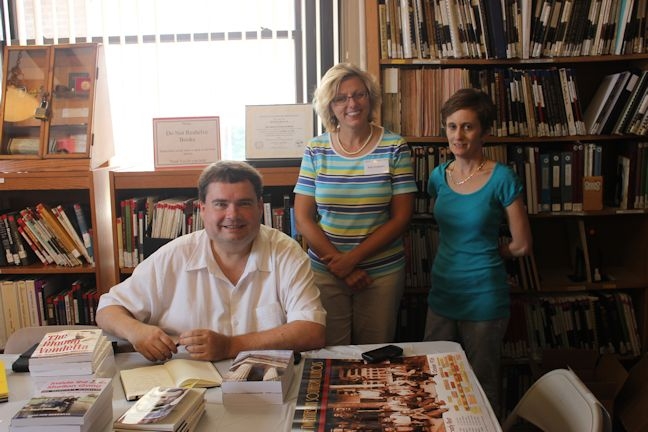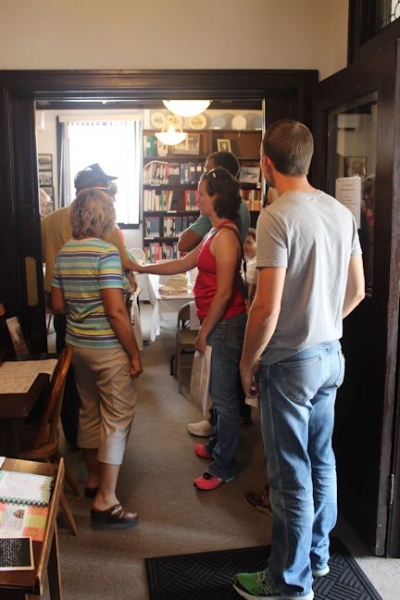 The Herrin Massacre Tour was conducted successfully on July 16, 2014. The tour was the first of its kind and hopefully will foreshadow many other types of historic tours to come. The tour kicked off at the Williamson County Historical Society Museum at 9:30 and headed for the old historic train station in Carbondale where the incoming laborers headed for the Lester mine were picked up in 1922. The next stop was along old route 13 at the Jackson and Williamson County line where the first ambush occurred on route to the mine. Interestingly, the old road had just been concreted and turned into a hard road when this event occurred.
After a stop at an old coal mine in Herrin, the Coal Miners Memorial and the Herrin Cemetery, the next stop was at Crenshaw Crossing northwest of Marion and then on to the Vault Restaurant, site of the old Hotel State and Marion State and Savings Bank where the 27 tour members were  served lunch. After lunch, the group toured the Williamson County museum where the defendants of the Herrin Massacre were jailed and held for trial.
Guides who discussed the events at each leg of the journey were available and one of the tour organizers and local history author, Jon Musgrave, provided ongoing historical commentary throughout the tour. Other organizers Amy Erickson and Twila Cooper helped served as aides and guides throughout the tour as well.
The tour was responded to with overwhelming popularity resulting in a backlog of potential tourists wanting to take the tour. As a result, another tour is being planned for August 16th in addition to the already planned tour next Saturday on July 25th.