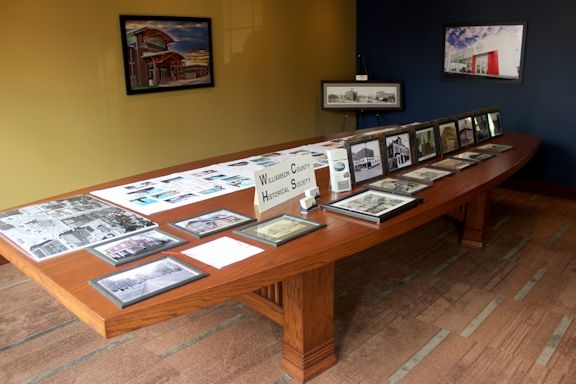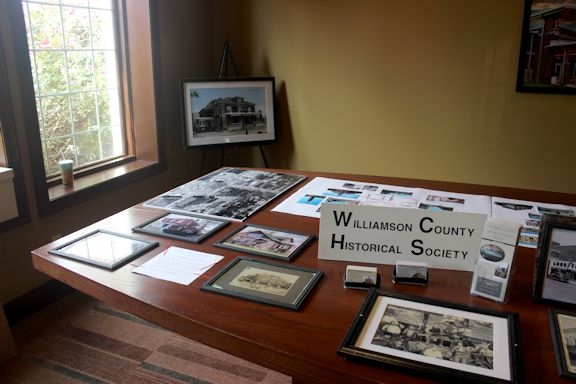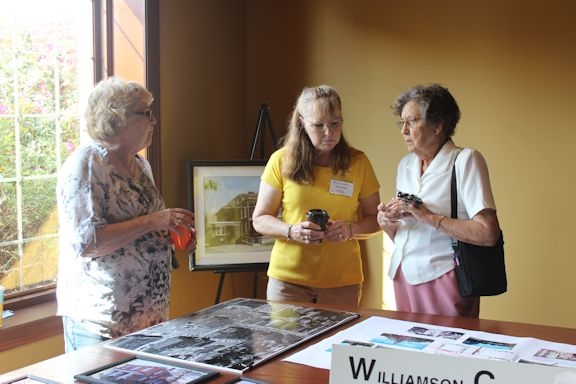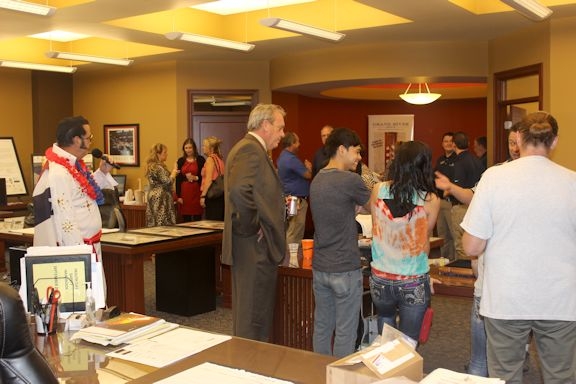 Baysinger Architects, located at 401 North Market Street in Marion, Illinois hosted an Elvis and Octoberfest Chamber after hours and open house on Thursday, October 2, 2014 from 2:00 P.M till 6:00 P.M. The event was attended by many local citizens, business owners, chamber members and school officials.
Among the entertainment was a strolling Elvis tribute artist named Rick Ital who made himself available for photos with the guests. Those attending also got to be amazed by a magician doing tricks and snack on Elvis sliders provided by Johnny B's Biblegrove BBQ's as well as sample product from the Grand River Spirits Scratch Brewery. Hilary Lehew was present and served as a representative for the HUB promoting Marion's newest recreation center project.
The visitors also got to learn a little about Marion's past with a presentation put on by the Williamson County Historical Society who created a display of old and new photos of downtown positioned on large downtown maps. Over 70 photos were on display for the event which included a 20 x 30 aerial view of downtown taken in the summer of 1963 and a panorama of the square from 1910. The display was organized by WCHS museum coordinator Sharon Vansaghi and director Sam Lattuca.